My friend Daisy's wedding inspired a search for floral lace motifs. This shawl is a byproduct of that search. It features a large, open daisy pattern at the top, giving you light but substantial coverage, and an ornate leaf edging that flutters when you walk. This versatile shawl can also be worn as a kerchief or scarf. It can easily go from casual to formal or anything in between. It is worked from a single large skein of sock yarn (~450 yd/411 m) so it is a great way to use that skein of luxury yarn that  has been in your stash begging to be cast on.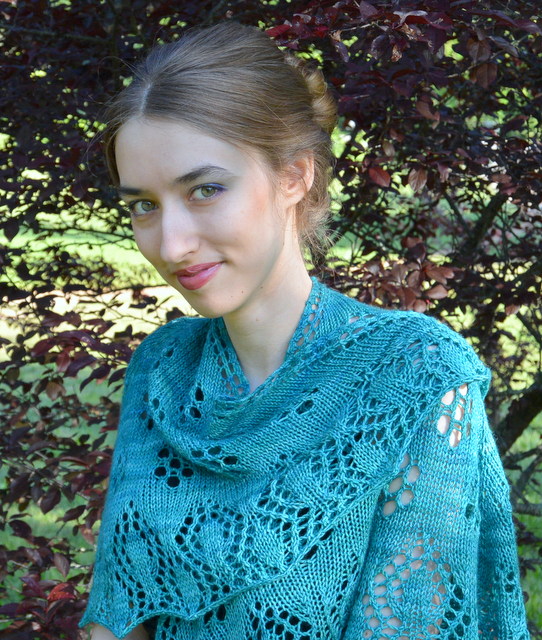 First published in Fresh Designs: Shawls, Field of Daisies is now available for sale as an individual pattern. The pattern has been completely revised and updated, errors in the Fresh Designs version have been corrected, charts have been reworked and corrected, and helpful construction tips have been added to the pattern to make is an easier knit.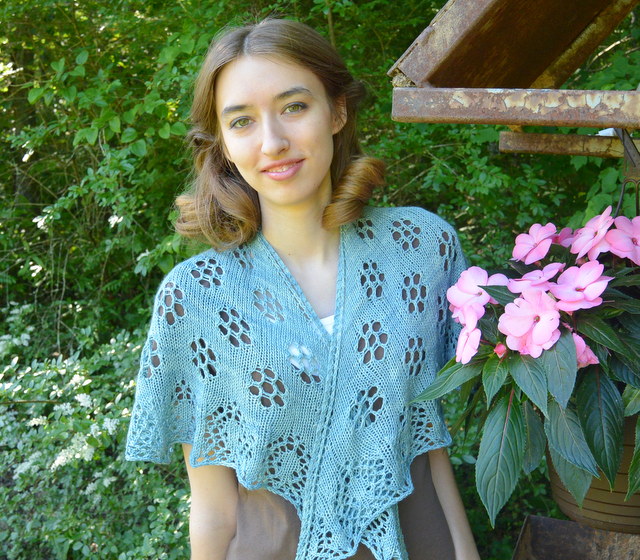 Pattern is worked from the center back to the edge using a modified triangular construction technique that stays on the shoulders better. Requires a basic understanding of lace knitting including double increases and decreases as well as ability to read lace charts. Suitable for intermediate knitters.
$5.00