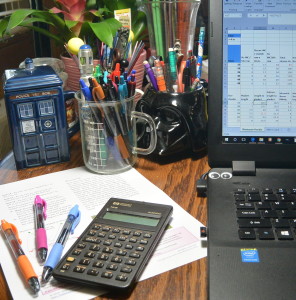 Knitting designers,
Do you need help getting your pattern ready to release? Do you struggle with math?  Does pattern size grading make you want to cry? Does the thought of making a knitting chart make your head explode? Want to convert written instructions into a chart or vice versa? Confused about pattern layout and style sheets? Just can't figure a way to convert your beautiful knitting design into instructions someone else can understand and  follow?
I can help you.
After years working as a knitting designer, I am thrilled to be able to offer my services as a knitting technical editor. I am the person who can help you turn your idea into a high-quality knitting pattern that will make you proud.
What I can do for you:
Basic Technical Editing Services
Math  and Sizing
Check to make sure all the numbers work – from a math perspective as well as for consistency with the design.
Make sure the measurements in the schematic match calculated measurements based on gauge (stitch and row gauge)
Check the arithmetic for multiple sizes and make sure that the numbers work for all sizes of the pieces.
Check that sizes are compatible with standard sizing and the amount of design ease
Charts, Schematics, and Photos
Compare pattern to schematic measurements to make sure pattern instructions and schematic measurements match.
Compare chart to written instructions to make sure those match.
Make sure chart includes a key and all necessary notations to be understandable.
Make sure instructions will produce a piece that looks like the photo.
Verify that sketches, schematics, and photos make sense within the pattern.
Language
Make sure the pattern language is consistent with your style sheet and within the pattern.
Make sure language is consistent with standard knitting pattern elements.
Check for consistent use of abbreviations, capitalization, punctuation, and the like.
Make sure the instructions flow properly from section to section.
Copy editing to check for typos, formatting, and other copy errors not listed above.
Layout
Make observations about how the layout of the pattern works.
Recommend changes that can make the pattern fit together better.
Premium Technical Editing Services
Expedited Tech Editing with 3 business day or less turnaround time.
Produce charts from written instructions or written instructions from charts.
Verify charted and written instructions line-by-line
Grade patterns for multiple sizes.
Provide a basic pattern layout.
Help you develop a style sheet for your patterns.
Help with Romance text on your pattern.
Who I am:
As a lifelong math and grammar nerd, it was only natural for me to be drawn to technical editing.  I have been designing, as well as tech editing and test knitting for friends for a number of years. I have completed the Knitgrrl Tech Editing course as well as the Joeli  Creates courses,  Learn to Tech Edit and Learn to Tech Edit – The Next Steps. I also have a BS in Mathematics and Biology (with a minor in Chemistry) so I am methodical, organized, and detail oriented. I am able to edit accessories and garments, including complex lace and cables. I am familiar with a wide variety of construction techniques for socks and shawls.
How I work:
I can work with either an hourly rate or a flat fee. I will be happy to provide an estimate for your approval  with rate cap  before I begin working.
I prefer working from pdf files but I can also work from word processing documents if you prefer.
I accept payment by Paypal in USD. I invoice after the job is fully completed and we are both satisfied with the results.
My turnaround time is usually one week from receipt of the pattern for standard turnaround and 3 business days for rush editing.
Contact me if you have any questions or need more information.  I will be happy to provide references upon request.
Newsletter
I am not able to edit crochet patterns at this time.