A Tutorial on Applied I-cord Bind off
My moebius cowl patterns Infinity Squared and Time Loop both feature the Applied I-Cord Bind Off.  Since the moebius has only one edge, this bind off makes a particularly nice finish for the cowls. For a little extra flair, you can work the bind off in a contrast color. Here is how to work the applied i-cord bind off (shown using contrast yarn). I will be adding a video of the technique shortly but here is the pictorial Step-by-step.
First, pour yourself a cup of tea. This is going to take a while on a moebius.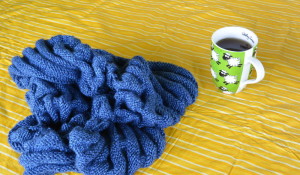 Step 1
Cast on 3 stitches onto left needle or spare double pointed needle using a bit of waste yarn.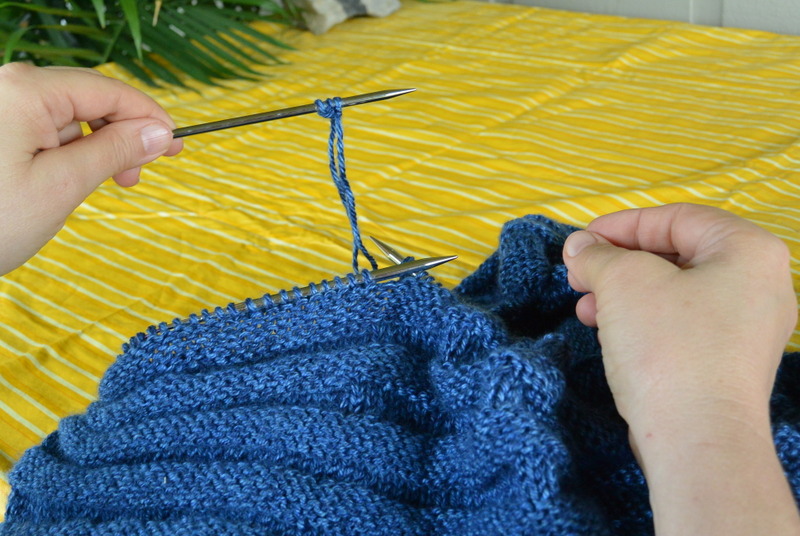 Step 2
Picking up contrast yarn, knit these three stitches, making sure to tighten the first stitch so there won't be a hole.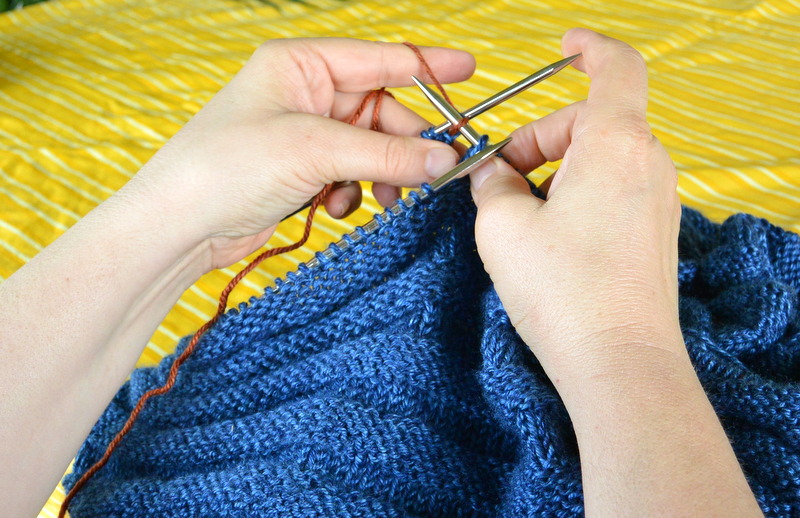 Step 3
Keeping the right side facing you, slip the three stitches you just worked back to left needle.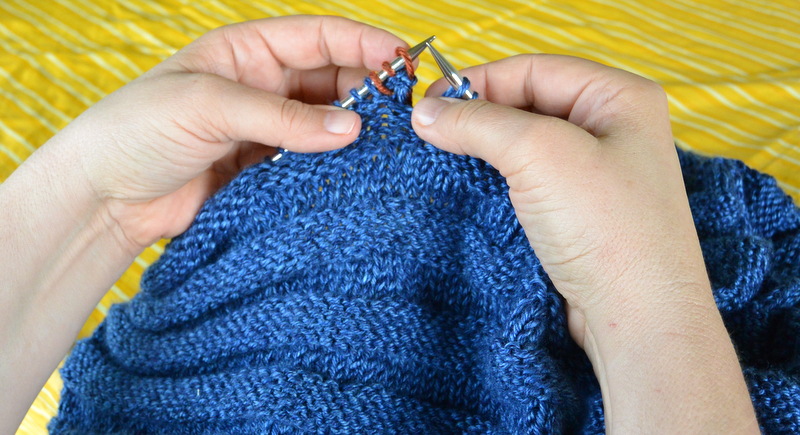 Step 4
Pulling yarn tight behind the stitches, knit first two stitches.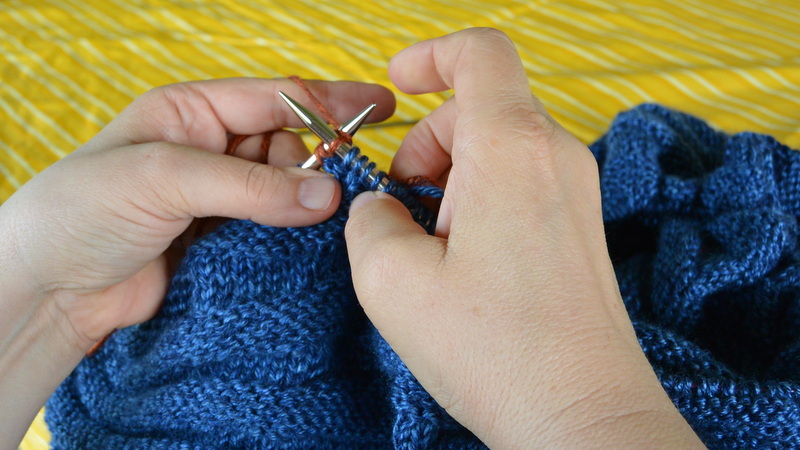 Step 5a
Yarn over (This step will help to hide the contrasting color from edge of the knitted piece. You can omit this step if you are binding off in the same color).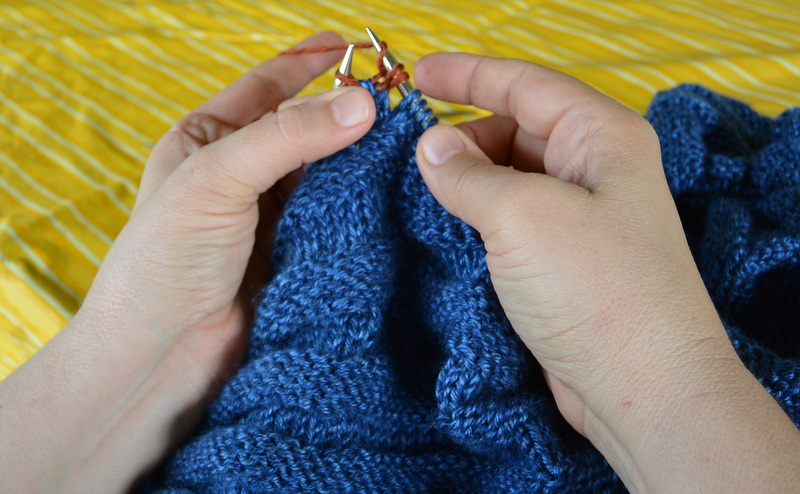 Step 5b
Slip the next stitch knitwise (this is the last stitch of your i-cord).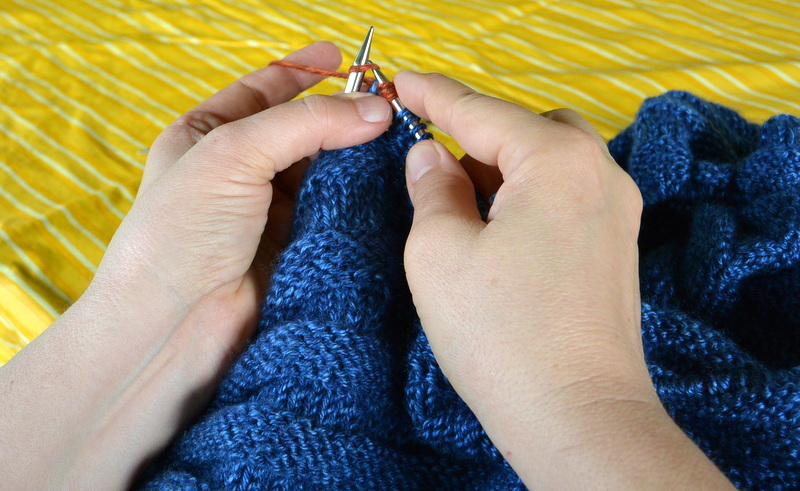 Step 5c
Knit 1 stitch from cowl edge (stitch to be bound off).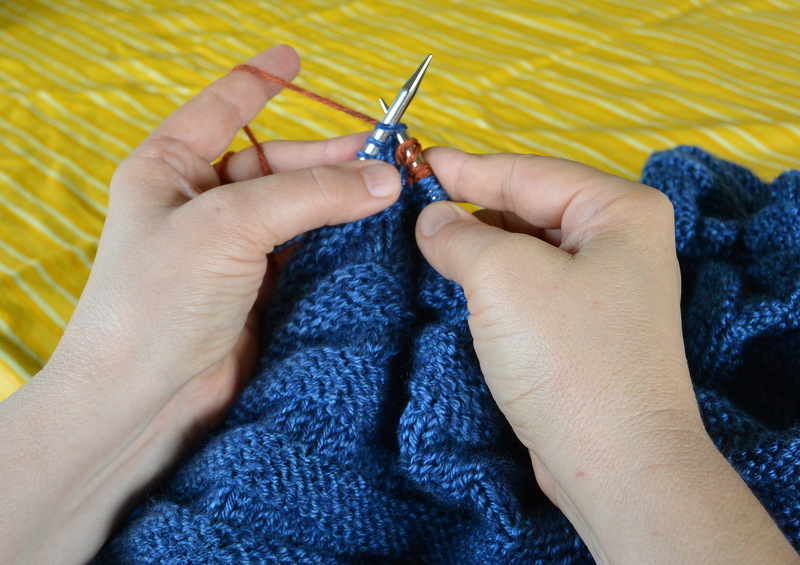 Step 5d
Pass last two stitches (yo and slipped stitch) over this stitch. [This joins the i-cord stitches to cowl edge and binds off the first stitch. (Steps 5a -5d are really one decrease but it needed to be shown in multiple photos, hence, the a – d reference rather than counting each photo as a separate step)].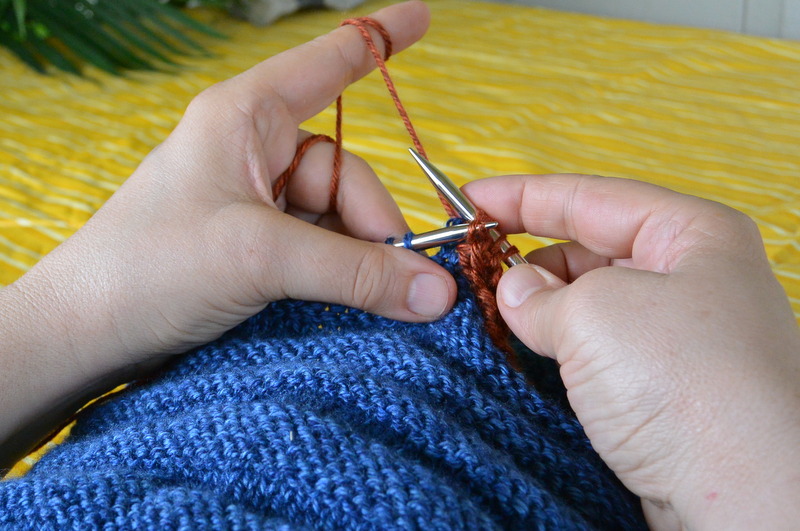 Step 6: Repeat Steps 3 – 5 until you have bound off all stitches. 3 stitches remain on the needle.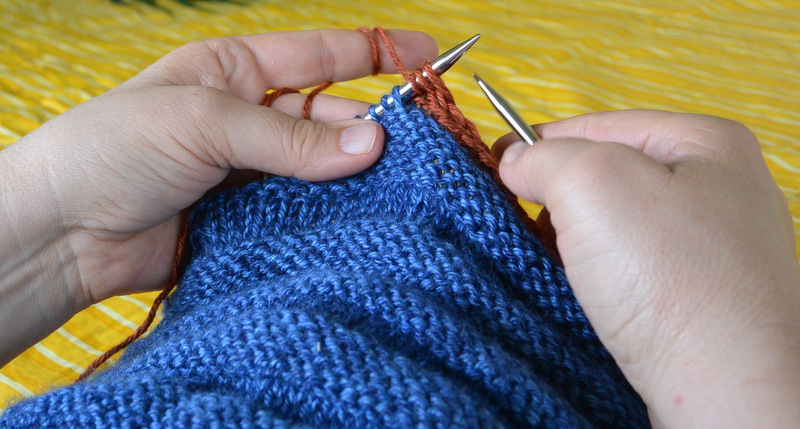 To finish your edge, carefully remove waste yarn from the stitches at the beginning of the bind off and transfer live stitches to a needle. Graft these stitches together with the 3 stitches at the end of the bind off to form a seamless closure. Alternately, you may seam stitches or use 3-needle bind off to join two ends of i-cord.