I have been slowly refreshing my older patterns to bring the style more in line with my current one and to redo photography for those where the original shots are no longer available (can you say computer crash?). My latest update is Medusa Cascade Shawl. It was one of my more popular patterns despite the less-than-stellar photography of the original.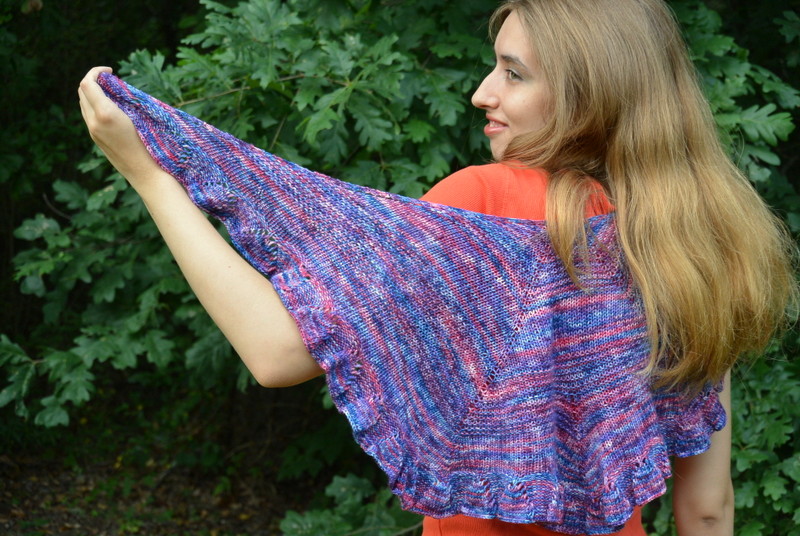 It was designed for those wildly variegated sock yarns that we all love but that don't always cooperate with patterns. For my variegated version I chose a Schmutzerella yarn in the colorway Donna Noble Has Left the Library (fellow whovians will understand why I paired this yarn with the pattern). But I wanted to add a worsted weight version of the shawl to the pattern so I tried out a skein of self-striping that I dyed in a long color run. I liked it so much, I decided to knit a third sample in a gradient mini-skein kit from my friends at The 100th Sheep. I was totally wowed by the results.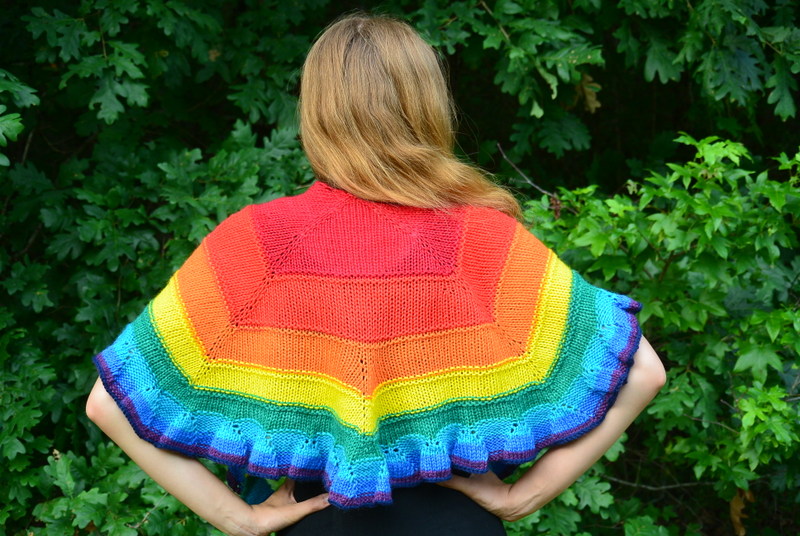 It turns out that Medusa Cascade is not only great with variegated yarns, it looks great in stripes too. So, if you need to so some stash busting, grab a copy of the pattern and start knitting away that stash.
$5.00